TB hold various events throughout the year
April Entrance Ceremony/Orientation
At entrance ceremony, new students face classmates for the first time. It is the first step of school life.
Teachers introduce themselves and give a lively lec
Mid July〜 late August  summer break/summer course
October Halloween Party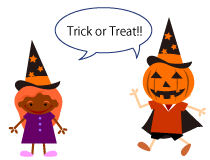 Every year, everyone enjoys having Halloween Party. All children, teachers and staff members in costumes exchange different cultures. We treat candies each other by asking for "Trick or Treat" and play games in delight. We choose the best dresser award among children.
Christmas Party  Christmas Party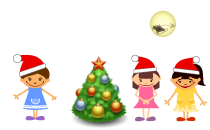 The appearance of Santa gets into swing at party yearly. We play funny games, sing a song, exchange presents and conclude the end of the year by the big event.



Late December 〜 early January Winter Break/Winter course
Early February Jido Eiken / Eiken tests/Parents Visiting Day

Late February〜 early March IQ Test
Late March Graduation Ceremony
Late March〜 early April Spring Break/Spring Course
【Other Events】

Birthday Party
At each class, we have a monthly birthday party for students who reach their birthday.
Football in English
It's a popular bimonthly event to play football with foreign teachers under English environments.
Night Party
From 17:00 to 21:00, students spend a fun time only with friends and teachers in English-language environments.

(1)watching a movie
Watch a move and then discuss their impressions of the motive in English-language environments.
(2)Playing street fair
Bring your own candies with bill toys to do shopping!
Play shopping and learn easy shopping phrase in English.
(3)Reading to students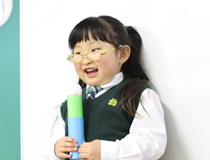 Reading a book to students lets their imagination take over.
Speech Contest
We get a civil center all to ourselves to hold a speech contest. Among our English school students, chosen students face off in the finals. It is a wonderful event for students to present their daily efforts and outcomes to their parents.